Nothing But 5 Star Reviews!!!
I am very honored and flattered to have nothing but 5 Star Reviews everywhere you look. I work very hard for my clients to create images that will be loved for generations.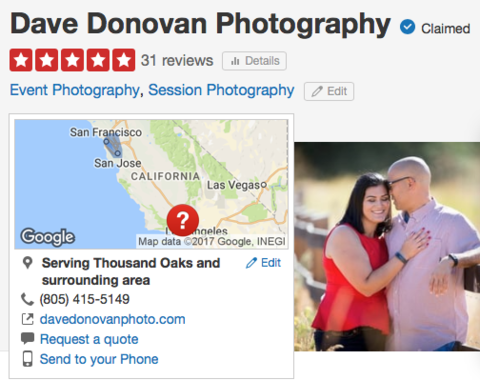 5 Star review on Yelp from Robin R & Siam M: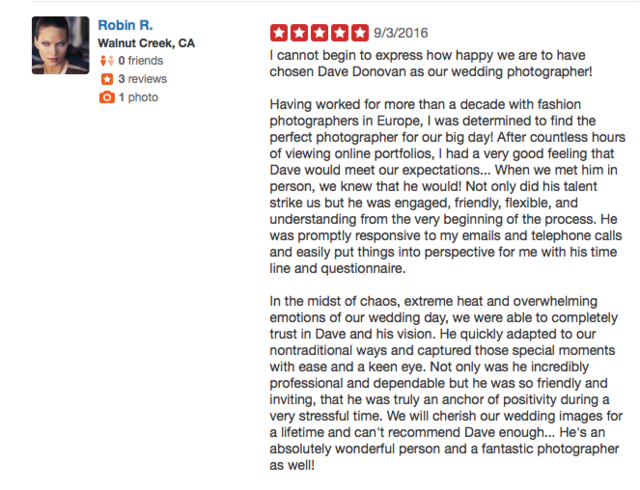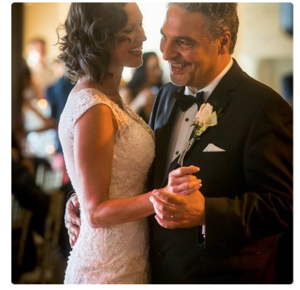 Robin: I cannot begin to express how happy we are to have chosen Dave Donovan as our wedding photographer!

Having worked for more than a decade with fashion photographers in Europe, I was determined to find the perfect photographer for our big day! After countless hours of viewing online portfolios, I had a very good feeling that Dave would meet our expectations... When we met him in person, we knew that he would! Not only did his talent strike us but he was engaged, friendly, flexible, and understanding from the very beginning of the process. He was promptly responsive to my emails and telephone calls and easily put things into perspective for me with his time line and questionnaire.

In the midst of chaos, extreme heat and overwhelming emotions of our wedding day, we were able to completely trust in Dave and his vision. He quickly adapted to our nontraditional ways and captured those special moments with ease and a keen eye. Not only was he incredibly professional and dependable but he was so friendly and inviting, that he was truly an anchor of positivity during a very stressful time. We will cherish our wedding images for a lifetime and can't recommend Dave enough... He's an absolutely wonderful person and a fantastic photographer as well!
Siam M: You can have the best camera/s in the world but just get DAVE! and you will be all set.
By far one of the best people I have met in any business and his personality is even better!.
Dave is so great and patient, he made us relaxed from the first meeting. Cannot say enough but he makes you feel great, extremely respectful and professional and pictures!, I should not say anything about, since they do the talking themselves. As they say a picture speaks a thousand words so Thanks a Million! Dave, as we have talked about you ever since and miss you my friend . Thank you for making such a special day so memorable for all of us. You are the BEST! in the west and the other 3 Cardinal directions as well. We wish everyone the best on their special day/s, so get DAVE! :)
5 Star review on Yelp from Francisco L: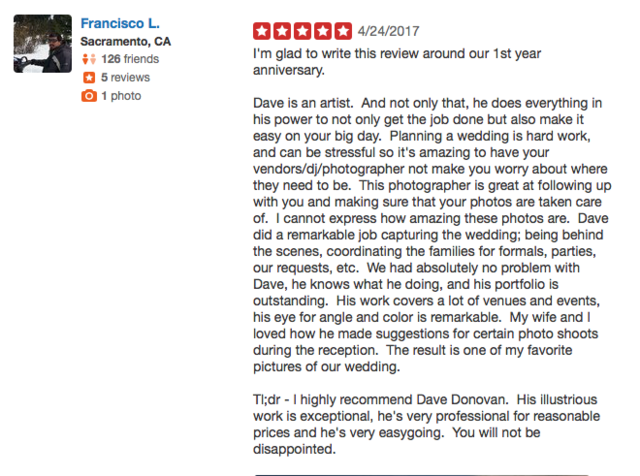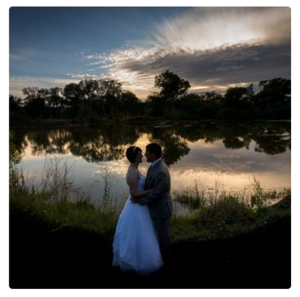 I'm glad to write this review around our 1st year anniversary.

Dave is an artist. And not only that, he does everything in his power to not only get the job done but also make it easy on your big day. Planning a wedding is hard work, and can be stressful so it's amazing to have your vendors/dj/photographer not make you worry about where they need to be. This photographer is great at following up with you and making sure that your photos are taken care of. I cannot express how amazing these photos are. Dave did a remarkable job capturing the wedding; being behind the scenes, coordinating the families for formals, parties, our requests, etc. We had absolutely no problem with Dave, he knows what he doing, and his portfolio is outstanding. His work covers a lot of venues and events, his eye for angle and color is remarkable. My wife and I loved how he made suggestions for certain photo shoots during the reception. The result is one of my favorite pictures of our wedding.

Tl;dr - I highly recommend Dave Donovan. His illustrious work is exceptional, he's very professional for reasonable prices and he's very easygoing. You will not be disappointed.


5 Star Review on Wedding Wire from Yuka K: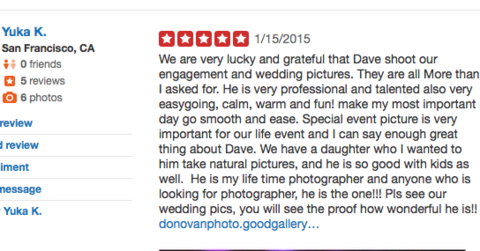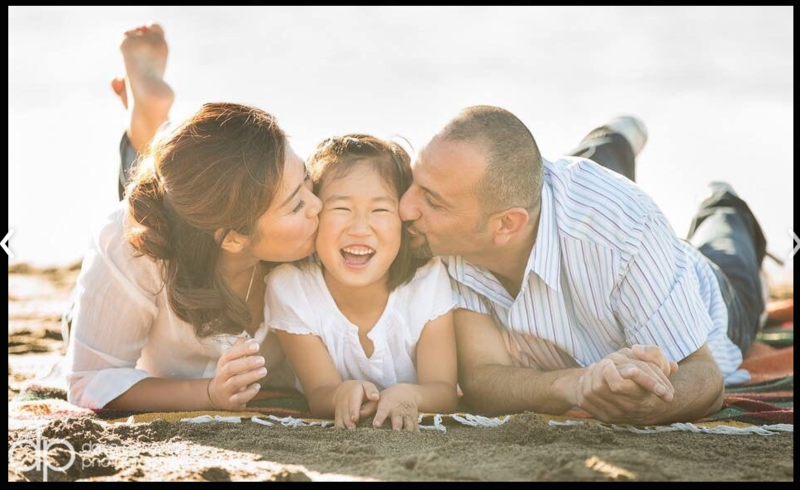 We are very lucky and grateful that Dave shoot our engagement and wedding pictures. They are all More than I asked for. He is very professional and talented also very easygoing, calm, warm and fun! make my most important day go smooth and ease. Special event picture is very important for our life event and I can say enough great thing about Dave. We have a daughter who I wanted to him take natural pictures, and he is so good with kids as well. He is my life time photographer and anyone who is looking for photographer, he is the one!!! Pls see our wedding pics, you will see the proof how wonderful he is!!
Please click the links below to read more 5 Star Reviews from past clients.